Custom Synthesis
We perform an extensive array of chemical transformations from milligram to kilogram scale, and can handle air, light, and moisture sensitive compounds. Our specialists will design a custom material for you, or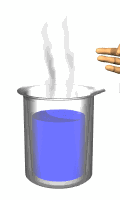 will devise a synthetic route for a product of your choice, using the most sophisticated laboratory procedures and purification techniques. We use experimental design methodologies that enable us to reach the optimal synthetic route with a minimal number of experiments, which translates to faster turn-around times, reduced resource consumption, and lower costs.

,technically,'s laboratory equipment includes a wide variety of glass and stainless steel equipment that can handle the most demanding multi-step syntheses. Our large assortment of agitators and high-torque stirrers means that we can perform operations even at relatively high viscosities. Our lab and kilo-scale jacketed vessels ensure precise temperature control and allow for heating and cooling of reactor contents. Precise temperature profiles and thermochemical calculations can be performed at laboratory scale in order to characterize potential exothermic reactions.
Our analytical laboratory provides HPLC, gas chromatography, microscopy, FT-IR, Karl Fischer water determination, various "wet chemical" and other support services. NMR, DSC, TGA, and other analyses are used routinely, as well.
We offer a full range of custom synthesis including:
Specialty and fine organics

Wide spectrum of advanced polymers

Pharmaceutical intermediates

Molecule design

Contract Research and Development

Gram to Kilogram quantities