Company Information
,technically, Incorporated is a privately held company founded in 1985. Our facility consists of a state-of-the-art organic R&D laboratory, an analytical laboratory, and a versatile pilot plant. Located in the heart of the Northeast's industrial and high-tech region, we are easily reached from Logan (Boston), Manchester (N.H.), and Green (R.I.) airports. We are served by convenient shuttle bus service from Logan (Boston) airport, and by train service from downtown Boston.
Our location and networks allow us to a exploit the region's well-trained and well-qualified work force. Boston's unparalleled universities and corporations provide us with the capabilities and facilities of world-class university professors and consultants. We can assemble, at a moment's notice, the right team for your custom project.
Executives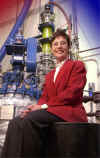 President & CEO: Debra J. Saez, Ph.D.
Dr. Saez has a Ph.D. in Organic Chemistry from the University of Wisconsin (Madison) and has been involved in industrial chemistry for over 30 years. The principal founder of ,technically, Incorporated, and president for over 15 years, Dr. Saez was previously employed as a Research Chemist and Production/Manufacturing Chemist in major chemical companies such as Occidental Petroleum, Stauffer Chemical Company, and E.I. Dupont de Nemours.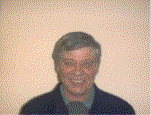 Pilot Plant Manager: John McCready
John is a highly experienced chemical engineer with expertise in scale-up, process development, and toll manufacturing. Before his employment with ,technically, he held positions such as pilot plant supervisor for the Chemical Development, Chemical Process Development, and Manufacturing divisions of the Polaroid Corporation.
Contact Information